How To Set Up
Your Hit-Air Vest
Ready to invest in your protection? Follow our measuring guide below to find the right style and size Hit-Air vest for you!
Once you have your vest, follow our set-up guides to get ready to ride.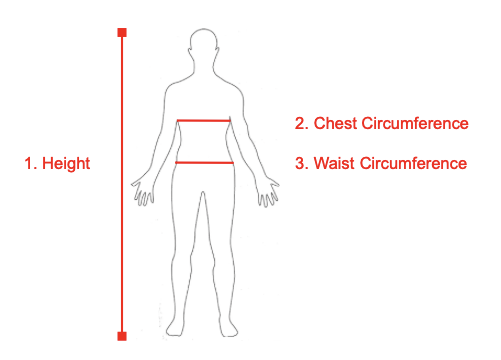 Vest sizing is determined by 3 different measurements: height, chest circumference, and waist circumference. All vests have an adjustable waistband and will fit a range of height, chest, and weight measurements.
If you plan to wear your Hit-Air vest over a hard protective vest or heavy outerwear, sizing measurements should be taken over the hard vest or outerwear.
Size charts for each vest model can be found on the product pages.
A PROPERLY FITTED HIT-AIR VEST

1 . The top front buckle lays across the center of the rider's chest
2 . The bottom front buckle lays in line with the top of the rider's hip bones
3 . The cartridge pocket faces forward and out of the way of the rider's arm
4 . The back of the vest ends between the rider's belt loops and seat bones
5 . The vest should lay flat and snug against the rider's shoulders, chest, back, and hips.
ATTACHING YOUR SADDLE STRAPS AND LANYARDS
How To Attach Your Saddle Strap
How To Attach Your Bungee Lanyard
How To Attach Your Western Lanyard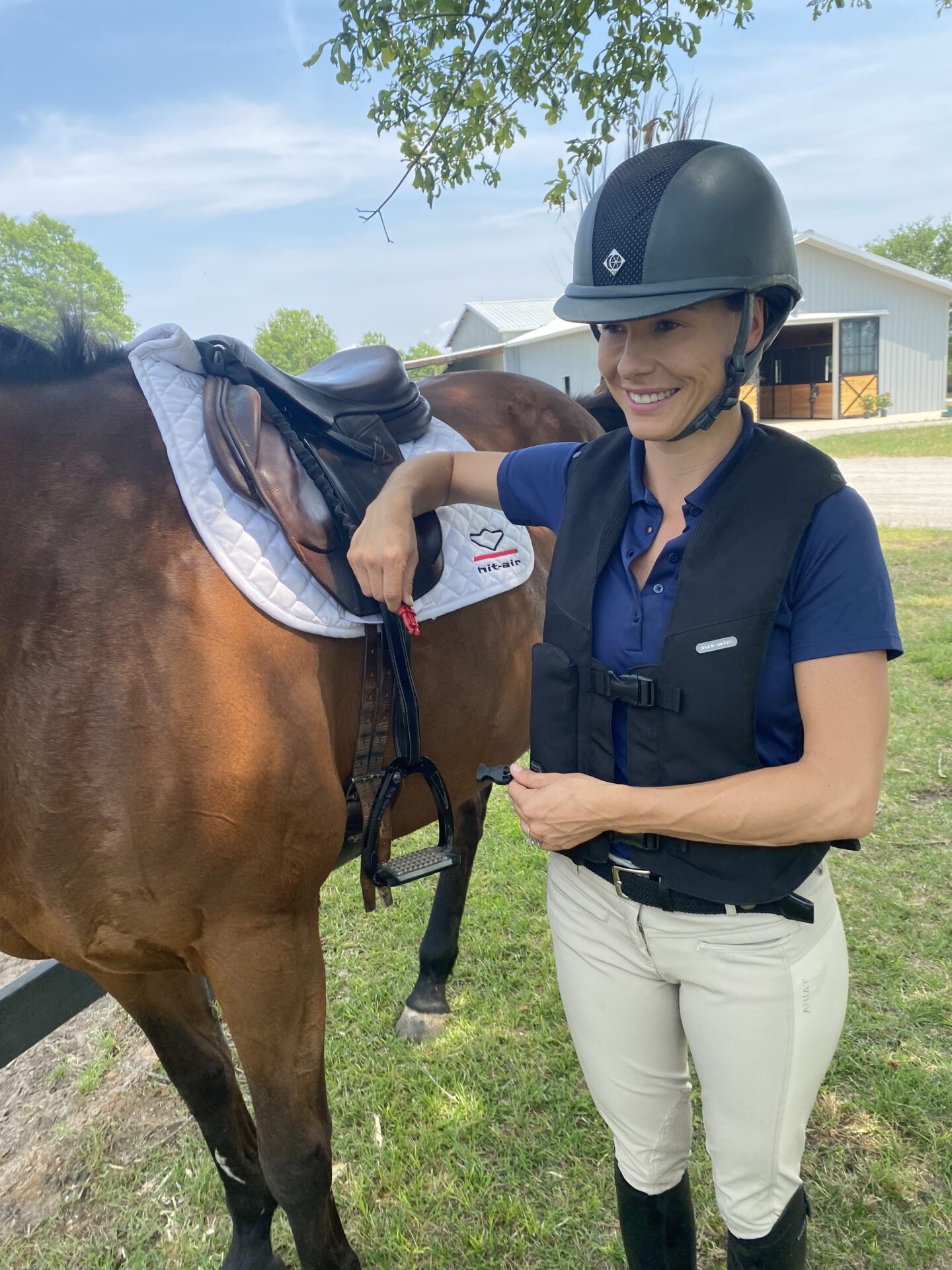 CORRECT - You are ready to ride!
ADJUSTING YOUR LANYARD TOO LONG
Adjustable Bungee Lanyards and Western Coiled Wire Lanyards must be adjusted before use. A properly adjusted lanyard should be long enough for the rider to move freely and comfortably in the saddle but short enough for the vest to deploy and fully inflate before the rider hits the ground in the event of a fall. The rider should NOT be able to stand next to their horse while their vest is clipped into the lanyard and attached to their saddle.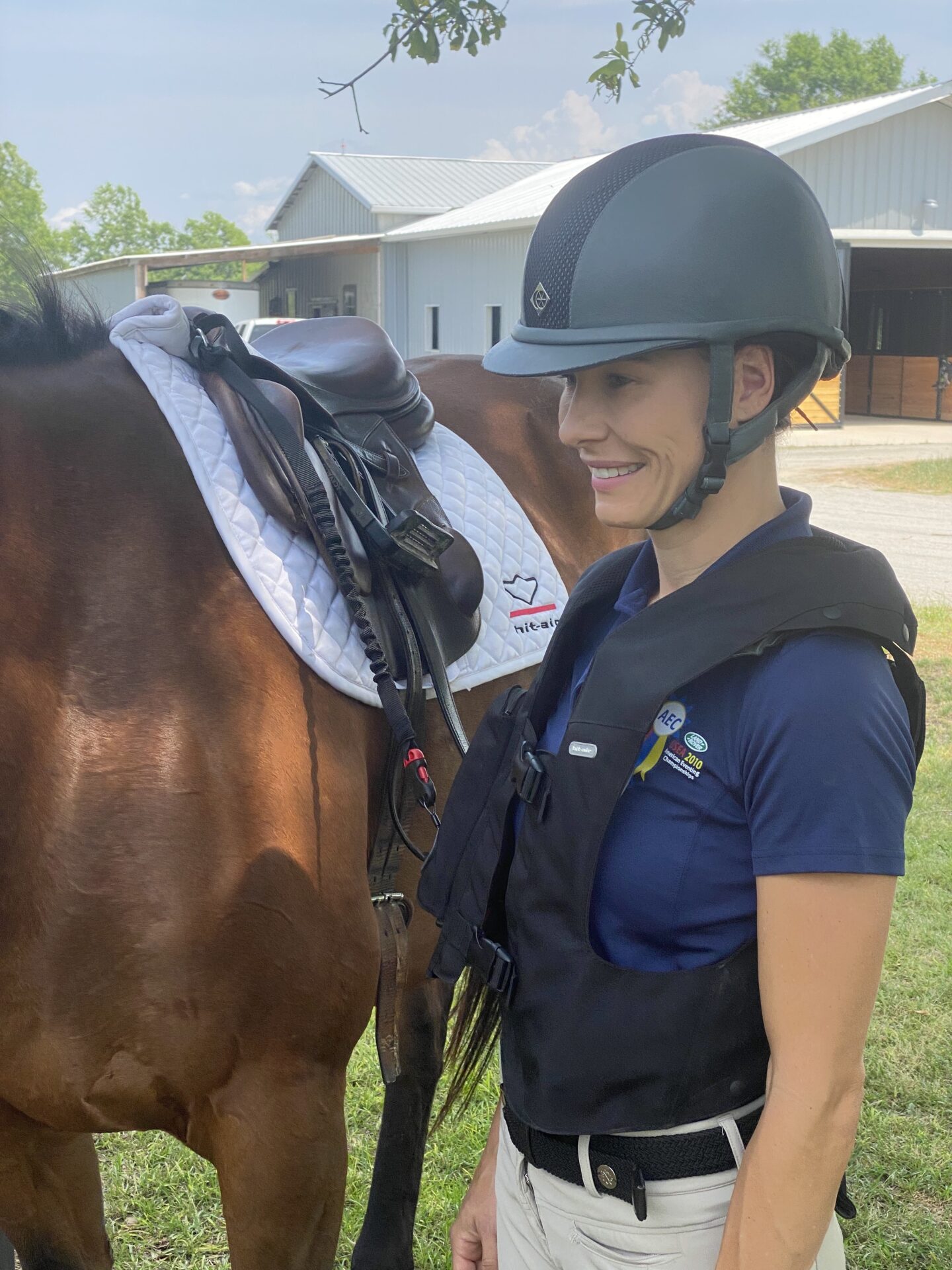 INCORRECT - Adjust your Lanyard shorter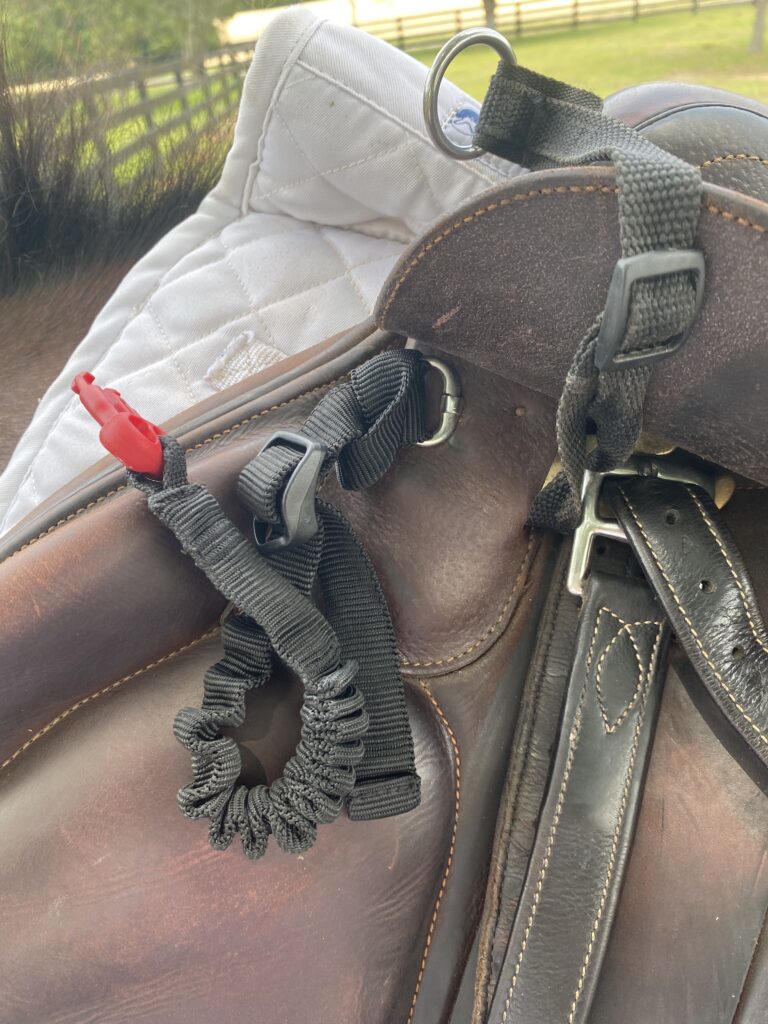 INCORRECT - Lanyard is attached to the saddle D-Ring
ATTACHING YOUR LANYARD TO YOUR SADDLE D-RING
Lanyards should always be attached directly to a solid anchor point such as a Saddle Strap, Saddle Horn, or Saddle Pommel. Saddle D-Rings are NOT a solid anchor point and lanyards should not be attached to them. Attaching a lanyard to a D-Ring may result in the D-Ring pulling out of the saddle and the vest failing to inflate during a fall.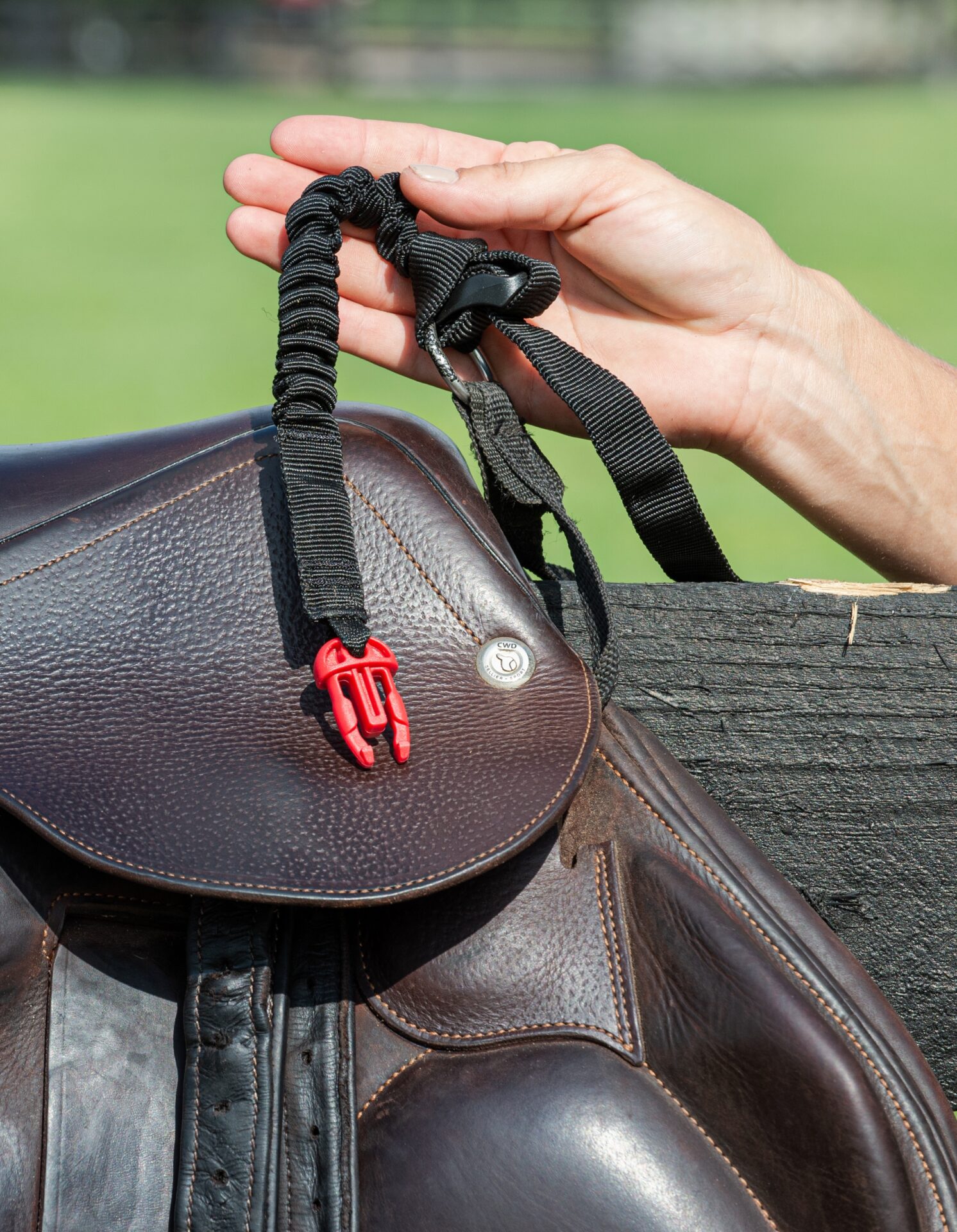 CORRECT - You are ready to ride!